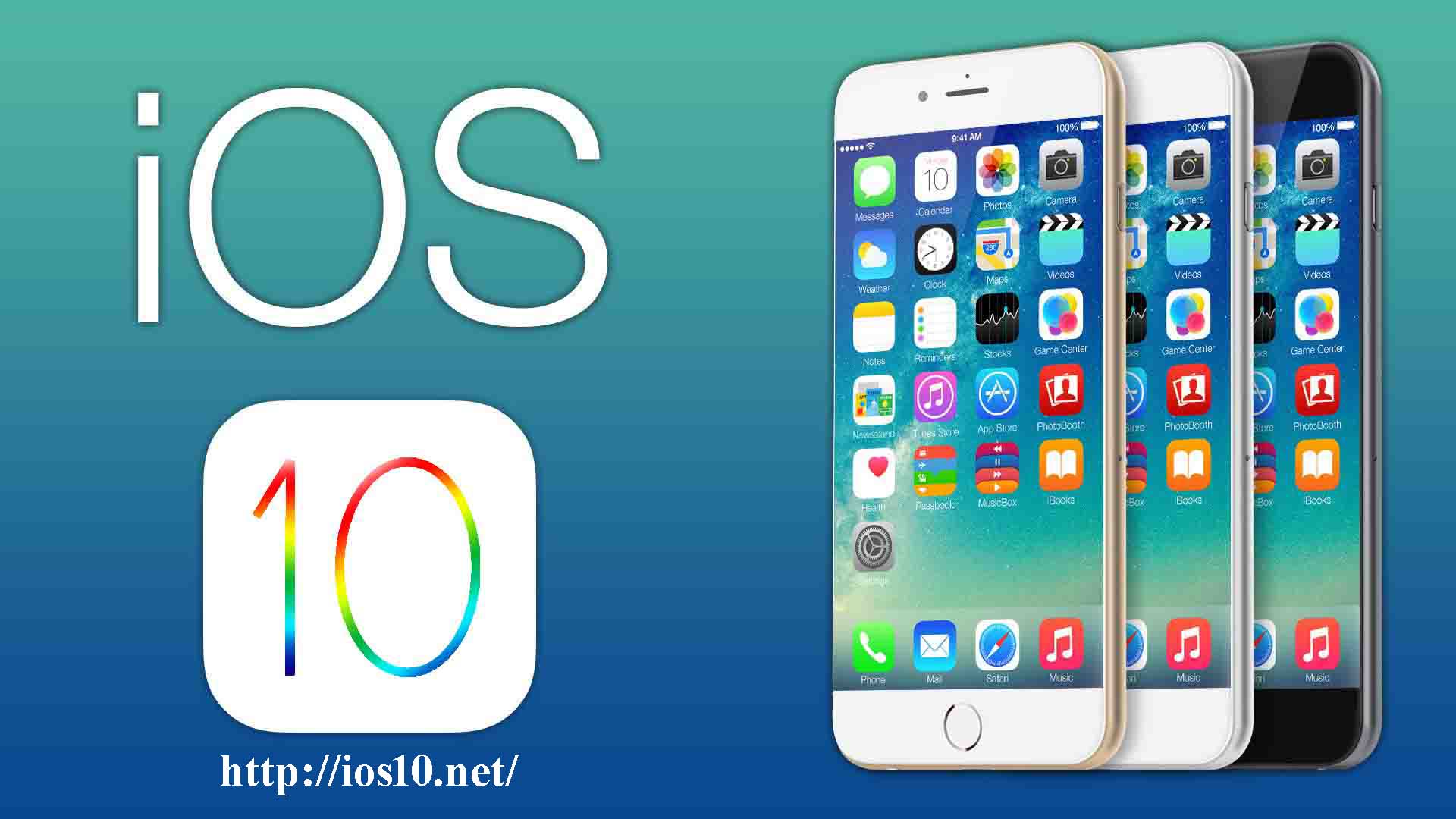 Apple's iOS 10 update is coming tonight. If you aren't already excited for it, it's time you were.
Why? 3D Touch is finally useful and Messages is completely transformed! If that's not enough, you get a bunch of new widgets, enhanced Siri functionality, a redesigned Music app and, my favourite feature, raise-to-wake!
Admittedly, a great many of these features have already been part of the Android experience. But hey, better late than never, right?
Messages, welcome to 2016
Apple's Messages app has always been a perfectly functional, yet innocuous app that does little more than send and receive messages, either as a regular SMS or as an iMessage.
Come iOS 10, that's all set to change.
Digital Touch on iOS 10
The biggest update for Messages is an app store. Embracing the sticker and bot era, the app finally gets an assortment of sticker packs and app-integration in the form of Message apps.
The apps for Messages aren't bots per se, but you can use them to book dinner reservations, make payments, check weather, etc., all from within a conversation.
The stickers are also very nice, but they're no different from what you'd get on Telegram, for example. It does help that you get official Mario stickers, but I am disappointed that the Mario stickers are static and don't animate.
The Messages app store is rather barren right now, but I expect things to pick up once iOS 10 goes official.
Digital Touch is a neat new addition to the app. Think of it as adding Apple Watch functionality to the iPhone. You can draw iMessages and send them as animations, send your heatbeat or a 'kiss' with gestures and more.
Other updates include long-pressing a message to add a reaction, animation, etc.
Emojis are also enhanced now and feature animations. Inserting photos and video can also be done quicker with the integration of the camera app into Messages. As with the Google Keyboard, you can insert images and gifs from within the Messages app as well.
The clock goes black
As far as I'm concerned, the biggest, most useful change to the clock app is that it's now available in a black theme. I can't tell you how many times I've been shocked into wakefulness by the bright white theme of yore.
The next biggest change is a 'Bedtime' tab. This lets you pick a time that you want to wake up the amount of sleep you need. Once set, the app can remind you to wind up and get to bed about 15 minutes before you need to. You can also set a schedule for that timing, allowing you to luxuriate on the weekend rather than be jolted awake by an unexpected alarm.
The new Bed Time mode in iOS 10
The app will keep track of your sleep and maintain a log in the health app. I assume it'll talk to your Apple Watch and update accordingly, but even without a Watch, it seems to mark a data point every time you (or someone else) touches your phone at the time.
The last notable change is in the stopwatch. You get an option to use an analogue or digital face for it, and I must say, the analogue face is very elegant.
Photos are smarter
Taking a leaf out of Google Photos, Apple's Photos app in iOS 10 can make trailers from your "memories." You select a bunch of photos, or let the app decide, and then let the app do its thing. The app will combine the photos into a slideshow, add transitions, audio and text and output a video. You can then share that video/trailer with anyone.
The app also gets updates that allow you to more easily sort photos by face or location. Swiping up on a photo also reveals similar photos or photos taken at the same place.
3D Touch finally comes of age
Force touch or 3D Touch, whatever you want to call it, is finally useful. It was introduced with the iPhone 6s and 6s Plus last year, but for some reason, Apple didn't think to do anything about it until now.
Earlier, 3D Touch was only useful for opening the multi-tasking menu, the occasional peek-and-pop and maybe a shortcut. In iOS 10, 3D Touch is everywhere. So much so that using an iPhone without 3D Touch might be a crippled experience.
Primarily, 3D Touch comes into its own with notifications. The ability to read and respond to emails and messages with 3D Touch is very convenient and becomes second nature as time passes.
Apps get more 3D Touch options as well. Another nifty feature is the ability to press down on a folder to see notifications from individual apps without having to open the folder and browse through a list.
Apple could have introduced these features last year, however. I can't understand why they took so long doing it.
It could just be me, but 3D Touch does feel a tad more responsive in iOS 10 than on iOS 9.
The Control Centre gets a weird update
The Control Centre in iOS 10 gets a very weird update. While I like the fact that the pull tab has been eliminated, Apple's made the AirPlay and AirDrop icons larger and added an entire row with a single Night Shift button. To accommodate this, they moved the Music tab to the right.
This makes no sense. If you use Night Shift, you've probably automated it anyway and the earlier AirDrop and AirPlay icons were perfectly fine. Music on the Control Panel was probably my favourite feature and now they've moved it out of the way.
What's wrong with you, Apple? First you kill the headphone jack, then you introduce those terrible AirPods and now this?
In addition to the above, the bottom row of apps in the Control Centre get a 3D Touch menu. Wi-Fi and Bluetooth should have received a 3D Touch menu as well, but one can only dream on.
Miscellaneous changes
The rest of the updates are mostly cosmetic. The News and Music app get a drastic redesign. Fonts are bolder, your music is placed front and centre and overall, the UI tweaks are welcome.
Your Notification Centre gets a widget support and adding widgets is as easy as Force Touching a supported app and adding its widget to the Notification Centre.
By far my favourite feature of iOS 10 is raise to wake. We've seen these features on Android phones in the past and I'm glad that they've finally made it to iOS 10. It's surprisingly responsive and accurate.
Apple's TouchID sensor on the iPhone 6s and 6s Plus are so fast that there's no way you can see notifications. With raise to wake, you simply raise your phone, glance at the notifications, and put it back down for the screen to turn itself off.
Other changes include major updates to Siri functionality, but she's still not as useful as Google Now and most of the services aren't functional in India. For now, Siri just sets my alarm and makes the occasional call.
The Siri API will be opened up to third-parties however, and we should see some more useful features popping out soon enough.
Apple iOS 10 will be available to all iOS devices in India by 2230 IST. You can get it via an OTA update or by connecting your device to iTunes.
Those on the beta program will already be on iOS 10.0.1 and will remain on the beta channel till they opt-out of it.
Don't forget to take a full backup of your device before you take the plunge.
Apple iOS 10 is only compatible with the following devices.
Note: These features were tested on an iPhone 6s Plus running the iOS 10.0.1 Release Candidate.